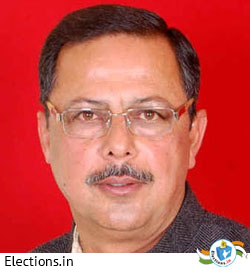 Factsheet Ajay Singh

DOB
Sep 23, 1955
Place of Birth
Allahabad, India
Political Party
INC
Father's Name
Arjun Singh
Constituency
Churhat
About Ajay Singh
Ajay Singh, popular as Rahul Bhaiya, is an Indian politician from the Congress party,representing the Churhat Vidhan Sabha constituency of the Legislative Assembly of Madhya Pradesh.
Personal background of Ajay Singh
Ajay Singh was born on September 23, 1955 at Allahabad. He is the son of Late Shri Kunwar Arjun Singh, who served the country as the Chief Minister of Madhya Pradesh as well as Union Minister for Human Resource Development. He has also been the Governor of Punjab and Vice President of All India Congress Committee.
Singh completed his schooling at Campion School, Bhopal. He graduated from the Shri Ram College of Commerce, University of Delhi. He is a gold medalist in M.A. (Economics) from Bhopal University. The Bollywood actor Arunoday Singh is the son of Ajay Singh.
Political activities and achievements
1985, 1991, 1998, 2003, 2008: Elected as MLA
2011: Elected as Leader of the Opposition in Madhya Pradesh Vidhan Sabha
Different Departments held by Ajay Singh
Panchayat and Rural Development
Tourism and Culture
Last Updated on Feb 17, 2020