[an error occurred while processing this directive] Sutna-Saipung assembly constituency is in the Jaintia Hills district of Meghalaya State. There are 37,959 voters in the constituency of which 33,879 voters voted in the last election making the voting to around 89.25%. The Demographic Bifurcation of the constituency is 774.13% Christians, 23.84% other religions and 1.57% Hindus. Shitlang Pale candidate belonging to Congress Party won the seat in last election defeating Hopeful Bamon of National People's Party by 1,584 Votes.
Sitting and previous MLAs from Sutnga Saipung Assembly Constituency
Below is the list of winners and runners-up in the Sutnga Saipung assembly elections conducted so far.
| Year | A C No. | Constituency Name | Category | Winner | Gender | Party | Votes | Runner Up | Gender | Party | Votes |
| --- | --- | --- | --- | --- | --- | --- | --- | --- | --- | --- | --- |
| 2018 | 5 | sutnga-saipung | (ST) | Shitlang Pale | M | INC | 12257 | Hopeful Bamon | M | NPEP | 10673 |
| 2013 | 5 | Sutnga Saipung | (ST) | Hopeful Bamon | M | IND | 14205 | Shitlang Pale | M | INC | 12743 |
| 2008 | 3 | Sutnga-Shangpung | (ST) | Shitlang Pale | M | INC | 9814 | Richard Singh Lyngdoh | M | UDP | 7938 |
| 2003 | 3 | Sutnga-Shangpung | (ST) | Shitlang Pale | M | INC | 8182 | Oliverneat Chyrmang | M | UDP | 5722 |
| 1998 | 3 | Sutnga-Shangpung | (ST) | Oliverneat Chyrmang | M | UDP | 7282 | Shitlang Pale | M | INC | 5452 |
| 1993 | 3 | Sutnga-Shangpung | (ST) | Oliverneat Shyrmang | M | HPU | 7218 | Onwardleyswel Nangtdu | M | INC | 5990 |
| 1988 | 3 | Sutnga-Shangpung | (ST) | Onward Leyswell Nongtdu | M | INC | 5536 | Barrister Pakem | M | HPU | 5484 |
| 1983 | 3 | Sutnga-Shangpung | (ST) | Barrister Pakem | M | HPD | 3548 | Onwardleyswell Nongtdu | M | INC | 2982 |
| 1978 | 3 | Sutnga-Shangpung | (ST) | Barrister Pakem | M | HPD | 2675 | Beryle Sutnga | M | AHL | 2577 |
| 1972 | 4 | Sutnga | (ST) | Onwardleys Well Nongtfd | M | IND | 2411 | Beryl Sutnga | M | AHL | 1862 |
Last Updated on: Jan 10, 2023
Upcoming Elections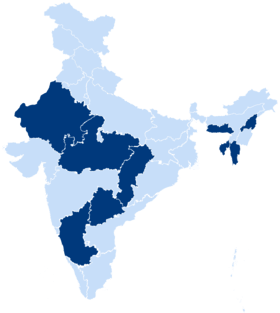 <! --#include virtual='/live-blog/files/rightpanel-news-feed.php' -->