[an error occurred while processing this directive] Rangsakona assembly constituency is in the South West Garo Hills district of Meghalaya State. There are 31,740 voters in the constituency of which 27,808 voters voted in the last election making the voting to around 87.61%. The Demographic Bifurcation of the constituency is 70% Hindus, 15%Muslims, 15% Others. Zenith M Sangma candidate belonging to Congress Party won the seat in last election defeating subir M Marak of National Paople's Party by 1,962 Votes.
Sitting and previous MLAs from Rangsakona Assembly Constituency
Below is the list of winners and runners-up in the Rangsakona assembly elections conducted so far.
| Year | A C No. | Constituency Name | Category | Winner | Gender | Party | Votes | Runner Up | Gender | Party | Votes |
| --- | --- | --- | --- | --- | --- | --- | --- | --- | --- | --- | --- |
| 2018 | 52 | rangsakona | (ST) | Zenith M Sangma | M | INC | 13981 | Subir M Marak | M | NPEP | 12019 |
| 2013 | 52 | Rangsakona | (ST) | Zenith M. Sangma | M | INC | 11407 | Subir M. Marak | M | IND | 5337 |
| 2008 | 57 | Rangsakona | (ST) | Adolf Lu Hitler R. Marak | M | NCP | 8193 | Zenith M. Sangma | M | INC | 6354 |
| 2003 | 57 | Rangsakona | (ST) | Zenith M Sangma | M | INC | 5452 | Adolf Lu Hitler R. Marak | M | NCP | 5117 |
| 1998 | 57 | Rangsakona | (ST) | Adolf Luhitler Marak | M | INC | 6403 | Dipul R. Marak | M | IND | 3382 |
| 1993 | 57 | Rangsakona | (ST) | Adolflu Hitler R. Marak | M | INC | 5474 | Chesterfiled W. Marak | M | MPP | 2879 |
| 1988 | 57 | Rangsakona | (ST) | Chesterfield W. Marak | M | HPU | 3522 | Pipinson Momin | M | IND | 2639 |
| 1983 | 57 | Rangsakona | (ST) | Pipinson Momin | M | INC | 2645 | Jenden Ch. Marak | M | AHL | 2481 |
| 1978 | 57 | Rangsakona | (ST) | Jendew Ch. Marak | M | AHL | 3522 | Sanford K. Marak | M | INC | 2257 |
| 1972 | 56 | Rangsakona | (ST) | Sandford Marka | M | AHL | 1534 | Jenden Marak | M | IND | 975 |
Last Updated on: Jan 10, 2023
Upcoming Elections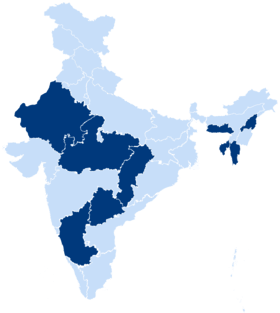 <! --#include virtual='/live-blog/files/rightpanel-news-feed.php' -->