Krishnaraja Assembly constituency is one of the 224 Karnataka Legislative Assembly constituencies, with all areas falling under the zone of Mysore south. According to the 2011 Census, it has a total population of 252,657 people. Males make up 50.08% of the population, while females make up 49.91%. Hindus make up 94.85% of the population, Muslims make up 4.3%, and Christians make up 0.3%. In 2018, Krishnaraja legislative assembly constituency had a total of 247135 electors.
Krishnaraja
Elections are Scheduled to be Held in May, 2023 and Election Result will be declared after counting.
Sitting and previous MLAs from Krishnaraja Assembly Constituency
Below is the list of winners and runners-up in the Krishnaraja assembly elections conducted so far.
| Year | A C No. | Constituency Name | Category | Winner | Gender | Party | Votes | Runner Up | Gender | Party | Votes |
| --- | --- | --- | --- | --- | --- | --- | --- | --- | --- | --- | --- |
| 2018 | 216 | Krishnaraja | GEN | S A Ramadas | M | BJP | 78573 | M K Somashekar | M | INC | 52226 |
| 2013 | 216 | Krishnaraja | GEN | M.Ksomashekar | M | INC | 52611 | S.A.Ramadas | M | BJP | 46546 |
| 2008 | 216 | Krishnaraja | GEN | S.A.Ramadass | M | BJP | 63314 | M.K.Somashekar | M | INC | 43892 |
| 2004 | 114 | Krishnaraja | GEN | Somashekar Mk | M | JD(S) | 25439 | Ramdas A | M | BJP | 22045 |
| 1999 | 114 | Krishnaraja | GEN | A.Ramadas | M | BJP | 29813 | M. K.Somashekar | M | JD(S) | 20061 |
| 1994 | 114 | Krishnaraja | GEN | A. Ramdas | M | BJP | 28190 | M. Vedantha Hemmige | M | JD | 18827 |
| 1989 | 114 | Krishnaraja | GEN | K. N. Somasundaram | M | INC | 28722 | Vedantha Hemmige | M | JD | 18990 |
| 1985 | 114 | Krishnaraja | GEN | Vedant Hemmige | M | JNP | 20657 | Srikanta Sharma | M | INC | 13965 |
| 1983 | 114 | Krishnaraja | GEN | N. H. Gangadhara | M | BJP | 21163 | T. V. Srinivasa Rao | M | JNP | 9116 |
| 1978 | 114 | Krishnaraja | GEN | H.Gangadharan | M | JNP | 25091 | K.S. Suryanarayana Rao | M | INC(I) | 15150 |
| 1972 | 108 | Krishnaraja | GEN | D. Suryanarayana | M | INC | 14150 | H. Gangadharan | M | BJS | 5994 |
| 1967 | 108 | Krishnaraja | GEN | S. Channaiah | M | IND | 9041 | B. N. Swamy | M | INC | 6940 |
Last Updated on: Dec 29, 2022
Previous Election Results
Upcoming Elections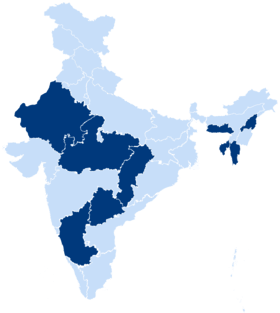 <! --#include virtual='/live-blog/files/rightpanel-news-feed.php' -->