Khanapur assembly constituency is in the Belgaum district and in the Mumbai Karnataka region of Karnataka state. Khanapur constituency election results will be known once the Election Commission shall announce the Karnataka election results of 2023. Khanapur Vidhan Sabha 2023 results shall be awaited once the elections are held in the state of Karnataka. There are 2,04,694 voters, of which 1,05,247 are male and 98,211 are females. The total population of taluka is 2,58,089, out of which 1,30,598 are male and 1,27,491 are female. There are 86% Hindus, 9.25% Muslims and 2.35% Christians.
In 2018 Vidhan Sabha elections Dr Anjali Hemant Nimbalkar of Indian National Congress won the seat. The lists of candidates for the Khanapur constituency have been declared by various political parties for the upcoming Karnataka elections 2023.
Khanapur
Elections are Scheduled to be Held in May, 2023 and Election Result will be declared after counting.
Sitting and previous MLAs from Khanapur Assembly Constituency
Below is the list of winners and runners-up in the Khanapur assembly elections conducted so far.
| Year | A C No. | Constituency Name | Category | Winner | Gender | Party | Votes | Runner Up | Gender | Party | Votes |
| --- | --- | --- | --- | --- | --- | --- | --- | --- | --- | --- | --- |
| 2018 | 14 | Khanapur | GEN | Dr Anjali Hemant Nimbalkar | F | INC | 36649 | Vithal Halagekar | M | BJP | 31516 |
| 2013 | 14 | Khanapur | GEN | Arvind Chandrakant Patil | M | IND | 37055 | Rafique Khatalsab Khanapuri | M | INC | 20903 |
| 2008 | 14 | Khanapur | GEN | Pralhad Remani | M | BJP | 36288 | Rafique Khatalsab Khanapuri | M | INC | 24634 |
| 2004 | 196 | Khanapur | GEN | Digambar Yashwantrao Patil | M | IND | 19115 | Patil Vaishali Ashok | F | IND | 18747 |
| 1999 | 196 | Khanapur | GEN | Ashok Narayan Patil | M | IND | 36930 | Desai Narayan Yeshwantrao | M | IND | 20419 |
| 1994 | 196 | Khanapur | GEN | Ashok Narayan Patil | M | IND | 40619 | Wali Mallikarjun B. | M | KRRS | 13010 |
| 1989 | 196 | Khanapur | GEN | Chavan Bithalrao Vithalrao | M | IND | 33662 | Appaji Gopal Patil | M | KRS | 18571 |
| 1985 | 196 | Khanapur | GEN | Patil Vasantrao Parashram | M | IND | 31298 | Kalal Ramachandra Narasappa | M | INC | 15393 |
| 1983 | 196 | Khanapur | GEN | Patil Vasantrao Parashram | M | IND | 40633 | Ambadagatti Masnu Fakirappa | M | INC | 16501 |
| 1978 | 196 | Khanapur | GEN | Sirdesai Nilkanthrao Bhagawantrao | M | IND | 16610 | Babshet Krishna Ji Ramchandra | M | JNP | 13595 |
| 1972 | 188 | Khanapur | GEN | S.N. Bhagvantrao | M | IND | 23081 | B. B. Veerabhadrappa | M | NCO | 10674 |
| 1967 | 188 | Khanapur | GEN | S. N. Bhagwantrao | M | IND | 21281 | T. K. Ningappa | M | INC | 14490 |
| 1962 | 52 | Khanapur | GEN | Laxman Balaji Birje | M | MES | 25162 | Rohinibai Pandurang Wagale | F | INC | 14614 |
| 1957 | 16 | Khanapur | GEN | Birje Laxman Balaji | M | IND | 26401 | Aragavi Basappa Shiddalingappa | M | INC | 12822 |
Last Updated on: April 8, 2023
Previous Election Results
Upcoming Elections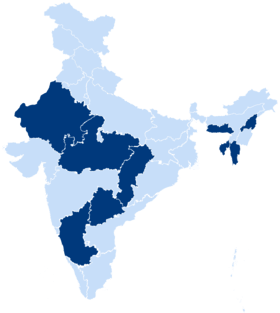 <! --#include virtual='/live-blog/files/rightpanel-news-feed.php' -->